Over the past few years my path has crossed several times with the fantastically talented Marcus Bonfanti.
He has performed in the Isle of Man on a number of occasions since 2008 and my blues duo has had the honour of opening for him several times as well as performing with him.
In 2012 he joined Blue John and Papa Cass for our entire set at the Big Wheel Blues Festival in the Island and during his solo performance at the same event invited my good friend Tim 'Papa' Cass onto the stage for a couple of numbers.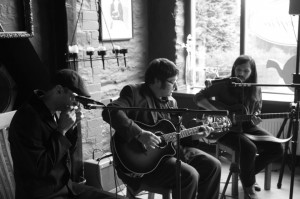 Marcus is without doubt one of the greatest talents on the blues and rock scene in Britain and his popularity and reputation continues to grow and grow. Not only are his records great, as a live performer he excels. Charismatic, funny and a great guitar player, he also has a huge voice that falls somewhere between Tom Waits and Howlin' Wolf. His love of performing is infectious.
Well, Marcus has a new album out, Shake The Walls. If you have an interest in rock or blues or blues rock!! then the chances are you will love this. It is full of catchy hard driving songs injected with swagger and great musicianship. To me it sounds like a greatest hits album because every track is a winner.
Never mind Shake The Walls, this album cranked up would demolish them. I can't recommend it highly enough.
John