Here is an article that was published on December 18 in the Manx Advertiser about a new guitar tuition group I am starting up in the new year in the Isle of Man for people with mental health problems.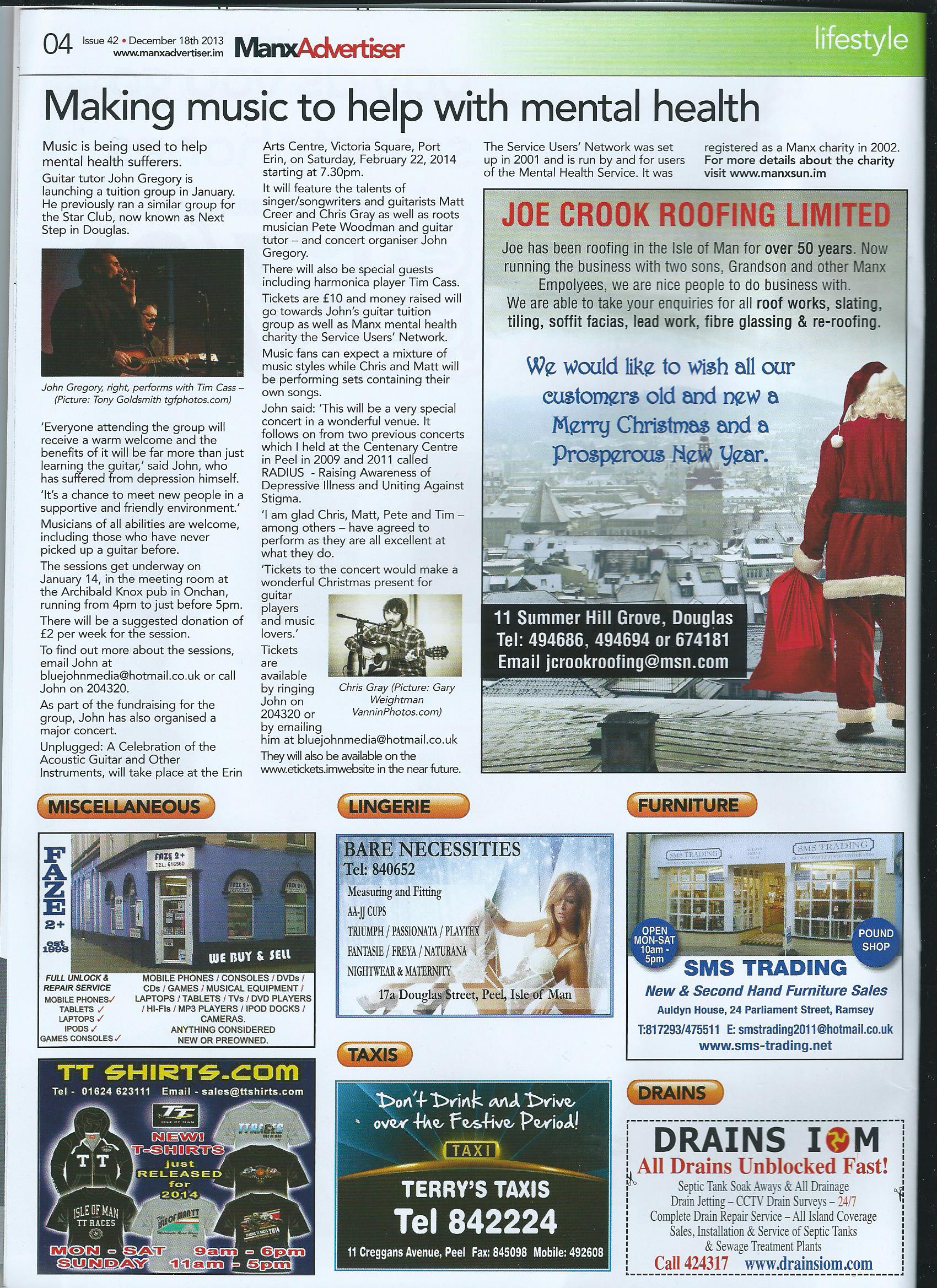 The group, which will be known as GuitarWorks, will take place every Tuesday, from 4pm to just before 5pm, at the meeting room in the Archibald Knox pub in Onchan, starting on January 14 2014.
It is open to anyone who has – or who has had – mental health problems. There will be a suggested donation per person of £2 per session. Guitarists should bring an acoustic guitar and players of all abilities – including complete beginners – are welcome.
Anyone who would like any further information can contact me on bluejohnmedia@hotmail.co.uk or call me on 204320.
Thank you to Paul Speller at the Manx Advertiser for the article.